Edible cannabis products sold in packaging that closely resembles kids' snacks such as Doritos chips and Oreo cookies are deceptive and could pose a health risk to children, the Federal Trade Commission said Wednesday.
The FTC and U.S. Food and Drug Administration are jointly demanding that companies that use such marketing practices immediately stop and change their products' packaging to make clear that their contents contain tetrahydrocannabinol, or THC, the chemical in marijuana that makes people feel high. 
"Marketing edible THC products that can be easily mistaken by children for regular foods is reckless and illegal," Samuel Levine, director of the FTC's Bureau of Consumer Protection, said in a statement. "Companies must ensure that their products are marketed safely and responsibly, especially when it comes to protecting the well-being of children."
The FTC and FDA have sent cease and desist letters to six companies they say are selling so-called Delta-8 THC products in packaging that imitates food often consumed by children. That poses a health danger and could violate a federal law that bars unfair or deceptive acts in commerce, the agencies allege.
"Children are more vulnerable than adults to the effects of THC, with many who have been sickened and even hospitalized after eating 'edibles' containing it. That's why we're issuing warnings to several companies selling copycat food products containing Delta-8 THC, which can be easily mistaken for popular foods that are appealing to children and can make it easy for a young child to ingest in very high doses without realizing it," FDA Principal Deputy Commissioner Janet Woodcock said in a statement.
The agencies ordered the following companies to change their packaging:
According to the FTC, Dr. Smoke sells THC-infused "Doritos" that look nearly identical to Doritos Nacho Cheese Flavored Tortilla Chips. Both foods' packaging uses the Doritos name and triangle logo, and images of the tortilla chips.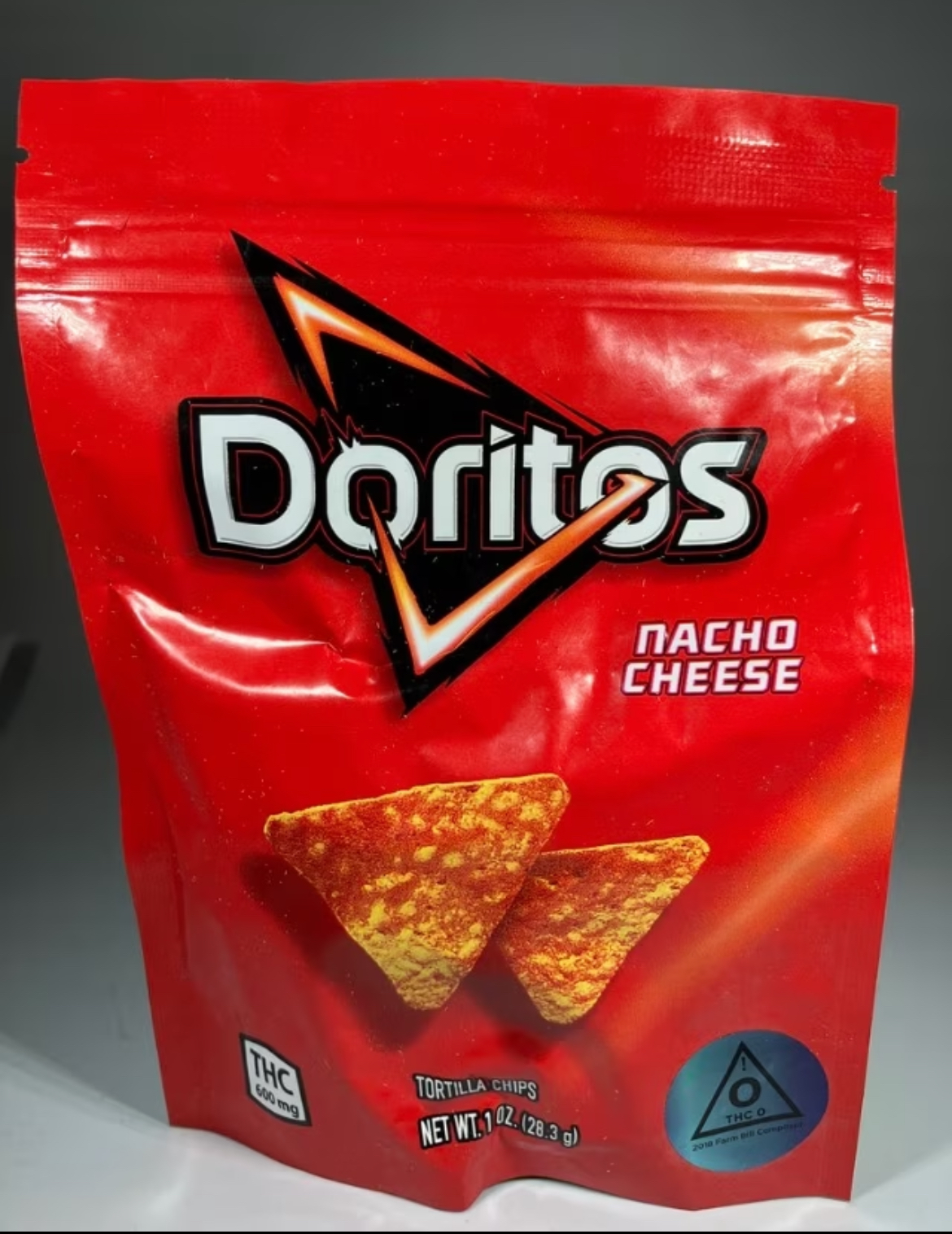 In the letter, the FDA said it's concerned the company's products appeal to children and could confuse consumers as they "mimic well-known snack food brands by using similar brand names, logos or pictures on packaging."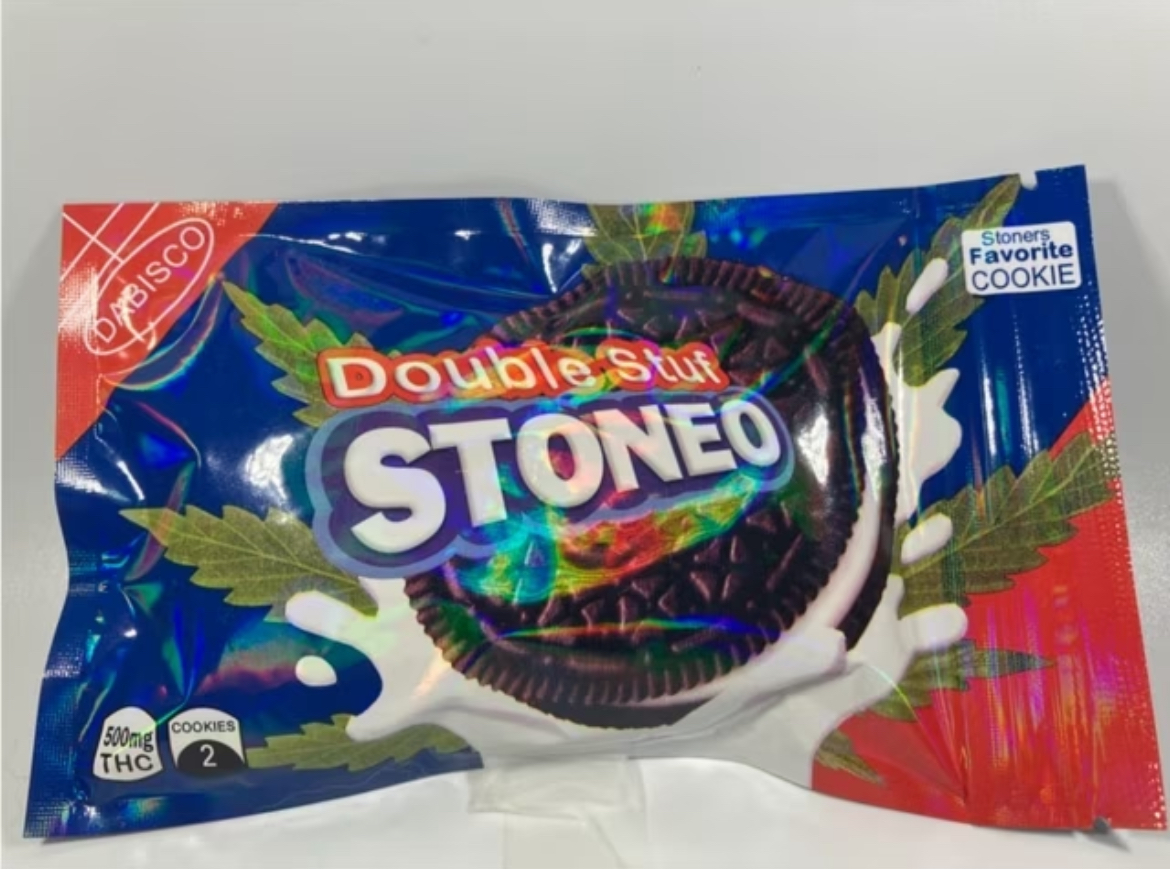 Federal regulators warned the product's maker, North Carolina Hemp Exchange, that "Stoneo Oreo Cookies Delta-8 THC" violate the Food, Drug and Cosmetic Act. The company did not immediately respond to CBS MoneyWatch's request for comment.
The FTC also urged consumers of cannabis edibles to keep them separate from other foods, to child-proof cabinets and drawers where edibles are stored, and to completely reseal the packaging after it has been opened.