After negative feedback from some neighbors, Ald. Walter Burnett won't endorse a plan for a dispensary that aims to open at the old Catfish Corner site in Garfield Park.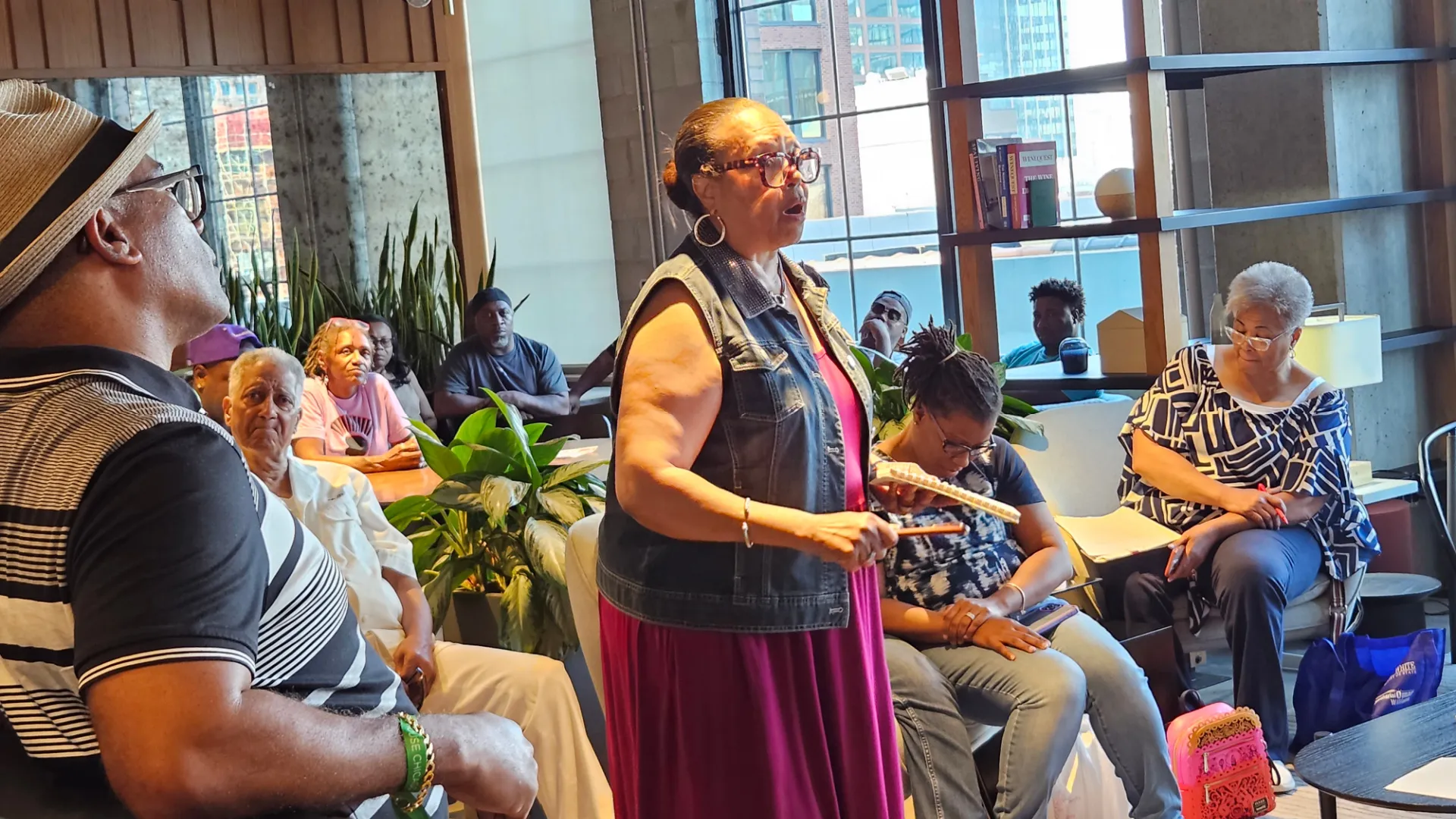 GARFIELD PARK — A controversial proposal to convert Wallace's Catfish Corner into a cannabis dispensary will not get 27th Ward Ald. Walter Burnett's support, but the owner is vowing to push forward despite negative feedback from some neighbors.
Attorney Robert Walker held a second meeting Friday evening to discuss plans to convert the closed Wallace's at 2800 W. Madison St. into the HAY Illinois Adult Use Cannabis Dispensary.
Walker, representing HAAAYY Group, previously presented his plans during a contentious community meeting in June with business partner, Mazie Harris.
RELATED: Garfield Park Dispensary Proposal Draws Mixed Review From Neighbors At Emotional Community Meeting
Walker said the project, which needs approval from the city's Zoning Board of Appeals, could help revitalize a Garfield Park corner and bring more minority participation into a billion-dollar, predominately white industry.
Some younger neighbors were receptive to the idea, and Burnett initially said he wanted to see a Black-owned dispensary in the area, noting there are very few of them in the city. Older neighbors questioned the appropriateness of such a business in an area already harmed by the War on Drugs.
Neighbors repeated some of those arguments Friday at the community meeting at 171 N. Aberdeen St. in the West Loop.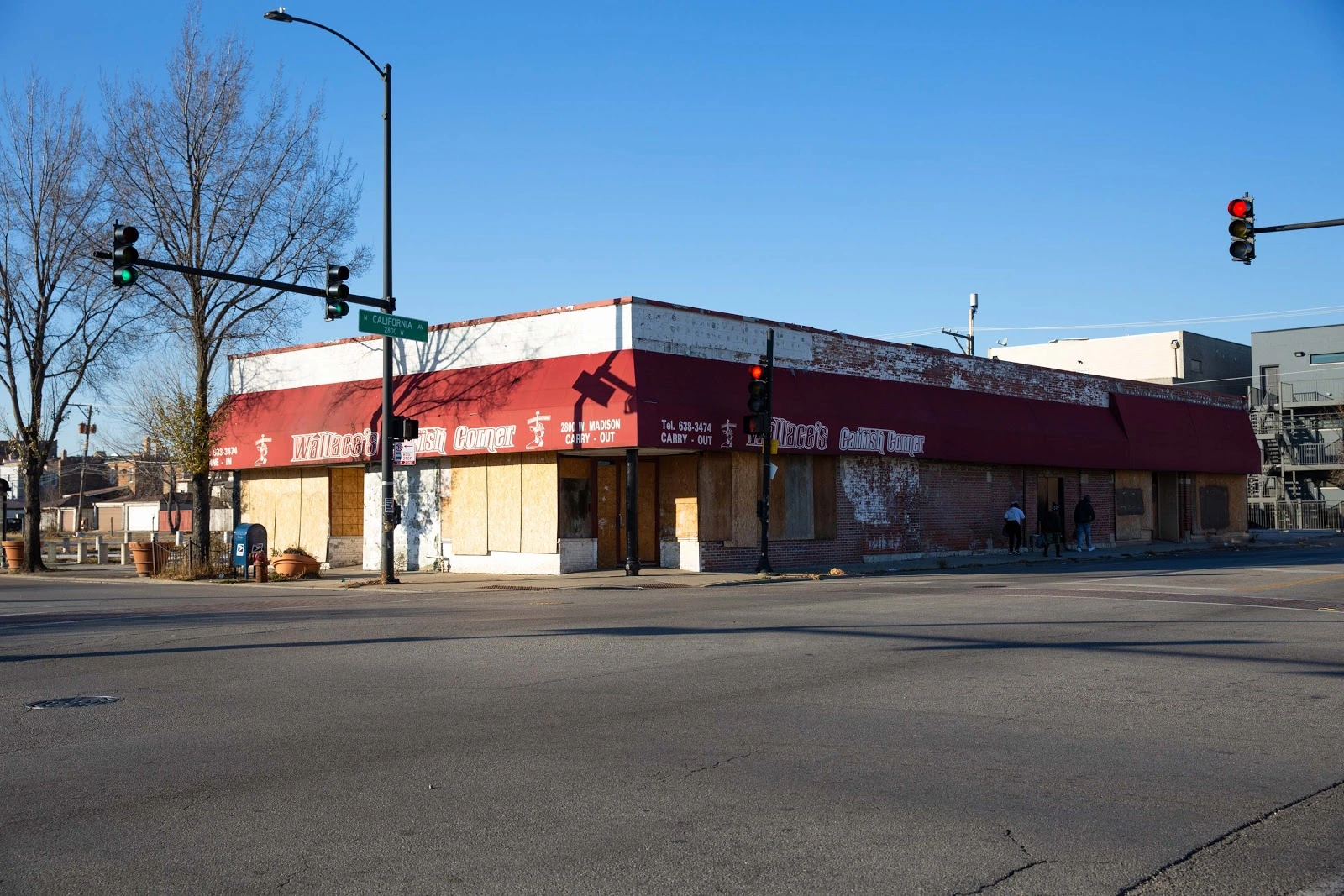 Older residents representing local block clubs said they worry a dispensary will increase crime and drug problems in the area. Many also opposed a dispensary on moral grounds, as Garfield Park has large church communities.
"It will rob the soul of my community," Pastor Cy Fields of the New Landmark Baptist Church said.
Others complained the dispensary, which would be near Marshall Metro High School, could influence students and is a poor use of space compared to other community needs such as a grocery store or a bank.
Jule Johnson, a 21-year-old West Sider, said older neighbors were basing their fears off of longstanding propaganda and religious preference.
"They grew up in an era where [cannabis] was seen as dangerous and evil. Even the name marijuana is based in racism and not a lot of people know that," Johnson said. "It would be smart to have it in the community."
Burnett later said he would not support the dispensary at that location based on community feedback from both meetings.
"I'm doing what the community wants, [and] it seems they do not want it," Burnett told Block Club.
But Walker said he will still move forward on applying for a special-use permit to bring the dispensary to the area. He believes the job creation and tax revenue it would bring it would entice other development in the area.
"HAAAYY stands firm in its mission to bring legalized cannabis to the West Side of Chicago so that our community can participate in this emerging billion dollar industry," Walker said in a statement to Block Club.
Wallace's Catfish Corner, which was owned by former Ald. Wallace Davis Jr., had a turbulent history until it was permanently closed in 2017. It was known as a Democratic hub and campaign stop, with former presidents Bill Clinton and Barack Obama frequenting the establishment.
Davis has opposed efforts to convert the restaurant into a dispensary.
"I take this as a personal insult to me, and I won't stand for you bringing this to our community," Davis told Walker at the meeting.
However, Burnett said he would support opening a dispensary in another area of Garfield Park, saying that he hasn't seen people harmed by legal weed in other neighborhoods. The West Loop, for example, is home to Dispensary33 and Nature's Care West Loop, both in Burnett's ward.
Dispensaries in Black neighborhoods on the West Side are scarce.
The closest existing dispensary to the Garfield Park proposal is Zen Leaf's shop at Ogden and Western avenues on the Near West Side.
Illinois' cannabis industry has long been criticized for being overwhelmingly whiteand far more expensive than other states, often being 89 percent higher in prices than anywhere else in the nation. This is due to the state's industry being largely concentrated in a handful of vendors, a claim that led to HAAAY and others suing to get awarded a license.