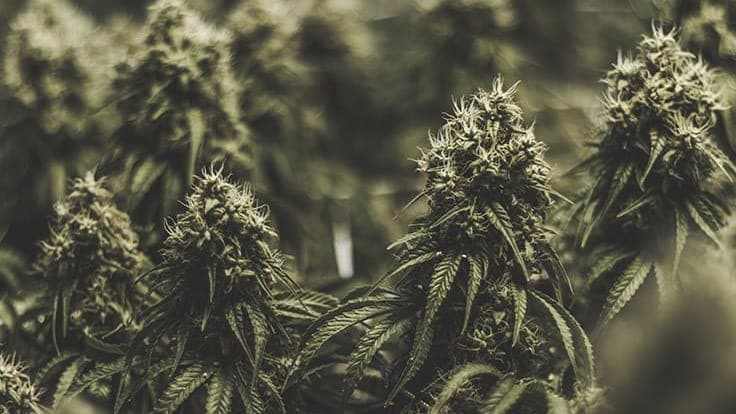 Spoiler Alert: This 2022 outlook does not include references to federal legalization or SAFE banking legislation. In fact, the biggest opportunities in cannabis exist independently of any federal action. Additionally, operators that really think through how they can intersect with the largest themes in the industry will be best positioned for whatever is to come (whenever it arrives).
2021 was the year that cannabis as an essential business moved from pandemic crisis response to standard operating procedure. There has been time to refine and put into practice all the ways we responded to 2020 and COVID-19. Some states made big moves, and some states experienced growing pains brought on by regulation and supply conundrums.
I see the cannabis industry navigating two themes in 2022. These themes will present challenges and opportunities for all of us.
1. Normalization before legalization
Cannabis is quickly becoming part of everyday life in America. That train has left the station. 68% of Americans support full legalization and 91% believe cannabis should be available for medicinal purposes. Pop culture continues to embrace cannabis (looking at you Bieber, Seth Rogen, Jay Z, and Kate Hudson). Mainstream media is running feel good stories on the medical benefits of cannabis—and I've noticed more people adjacent to the industry making an effort to learn and participate. This is the first time an industry will reach normalization before it is fully legal. The friction that illegality creates must be navigated as normalization pulls the industry forward into the limelight. What are those key navigational landmarks? I've outlined them below:
Existing programs will evolve; and new states will enter the mix.
Current medical programs will continue to expand. Minnesota is adding smokable flower in Q1 2022, and edibles on Aug. 1. Also, the state will have doubled the number of open dispensaries in the past two years. Ohio is expanding licenses and several other states are opening additional license opportunities.
2022 will be a banner year for adult-use cannabis across the U.S. New Mexico has begun granting licenses; Illinois will have additional licenses coming online as will Massachusetts. Recently, Virginia has made moves to move adult-use sales up one year to January 2023.
The big driver will be progress in New York, New Jersey, and Connecticut. This represents a total population of 31.8 million people. New York City sees an additional 66.6 million visitors and Atlantic City 27 million. In essence, this creates a California-sized market on the east coast. Of course, there will be unique characteristics to which we have insight based on proposed license types: social equity priority, consumption lounges, delivery, and micro-businesses.
Of course, 2022 will bring opportunities for new states to make cannabis a bipartisan issue. Expect to see more states add adult-use. Missouri, with more than 150,000 medical patients, already has proposed legislation. New states, even those that have traditionally been conservative, will move to add medical programs.
Brands exist; but not like they do in other industries—yet.
So much brand volume is being driven through the house brands of major dispensary groups. Many of these brands have not made serious and lasting connections with consumers. There is still space for well-thought-out brands to find the right consumer niche and do well.
Consumers are identifying the "what," "why," and "when" of how cannabis fits their lifestyle. The "who" will be answered by brands that meet them where they are.
What product forms do consumers want?
Flower for every occasion; flower to be vaporized; pre-rolls, including the infused varieties; concentrates on the go; beverages; edibles that include minor cannabinoids; higher concentrations; and micro-dosing friendly options. Expect form factors to gain specificity.
When and why will consumers engage with products?
Is this a social endeavor or a more introspective moment? Am I seeking focus, energy, creativity, or relaxation? Brands that speak this language internally and externally will form the deepest connections with consumers.
2. Transition of illicit market to legal market—as a result, the sophistication of businesses and consumers are on the rise.
In 2020, the illicit market size declined for the first time and 2021 continued that trend, according to New Frontier Data. The legal market has the opportunity to draw new customers who are not new to cannabis, which is a much easier conversion compared with convincing consumers to try cannabis. The key to attracting and retaining these savvy cannabis consumers relies on price, selection, accessibility, quality, and safety. Cannabis operators that put focus here will win in 2022.
The continuing pandemic has put additional pressure on the illicit market and fundamentally changed how cannabis is purchased and in what form factors.
An omnichannel approach to sales will emerge in importance. During 2020 and 2021, consumers more frequently utilized online ordering, curbside pick-up, and delivery. Cannabis companies that embrace these sales channels, and thusly improve consumer accessibility, will do well in 2022. Cannabis companies that utilize consumer data in their channel management will do well beyond 2022.
We will see products popular with illicit market consumers do well in the legal markets, especially when they are high quality and part of a broad selection. This will include larger weights, multi-packs, additional ways to consume flower, and concentrates.
Genetics with stable and predictable characteristics will replace the 'folklore' of magic seeds.
Seeds, clones, and tissue culture will start to be seen as propagation as a service; and not just whispered (or boasted) about at industry gatherings. Each of these will pair appropriately with cultivators based on volume, growing style, and objectives.
The cost of capital will continue to come down.
Debt is easier to acquire and cheaper than ever before. With a focus on earnings (over revenue) most companies no longer need to rely on stock performance. Expect 2022 to bring debt options to a broader range of operators.
We'll see more research as the medical market matures.
There will be more opportunities to design and run studies on cannabis-derived medicines.
In 2021, clinical research licenses blossomed in Pennsylvania. This leads us to wonder if other states will create their own clinical research license structures.
Bigger is not always better, except when it is.
The focus on available canopy size is a dated practice. In 2018, many Canadian producers attempted to boost their stock based on canopy size. Canadian indoor licensed growing area declined nearly 20% in 2020. The big shift we are seeing is the move from "cannabis sells itself" to demand forecasting based on total addressable market. We have seen the impact of this with oversupply in certain markets such as Oregon and California. Of course, regulatory and tax regimes that bolster illicit market advantages further impact the supply and demand dynamic at play.
Let's not forget that the United States, even in a state-by-state patchwork of markets, is the largest cannabis market in the world. In 2022, we'll see many of these markets take their rightful place as powerhouse cannabis markets.
Consider that individual state markets are experiencing higher population adoption rates than Canada and this will only increase. In a typical year, Las Vegas hosts more visitors than the population of Canada. In 2022, look for states beyond the ubiquitous California, Colorado, Washington, and Oregon to become influential centers of cannabis commerce—and places where cultivators, manufacturers, dispensaries, and cannabis adjacent businesses can make big gains.
| Market | Population (millions) | 2021 Market Size ($) |
| --- | --- | --- |
| Canada | 37 | $4B |
| California | 39 | $4.5B |
| Illinois | 9.9 | $1.8B |
| Michigan | 12.8 | $1.5B |
(Data gathered by Equio™ from New Frontier Data.)
Overall, my deepest hope for the industry in 2022 and beyond is that we all operate with a focus on sustainability, creating social equity opportunities, and eliminating the gender gap. The benefits and voice granted to all of us must be used to accelerate decriminalization, advocating for the granting pardons, and expunging of records for so many. As we do well, let us do some good.