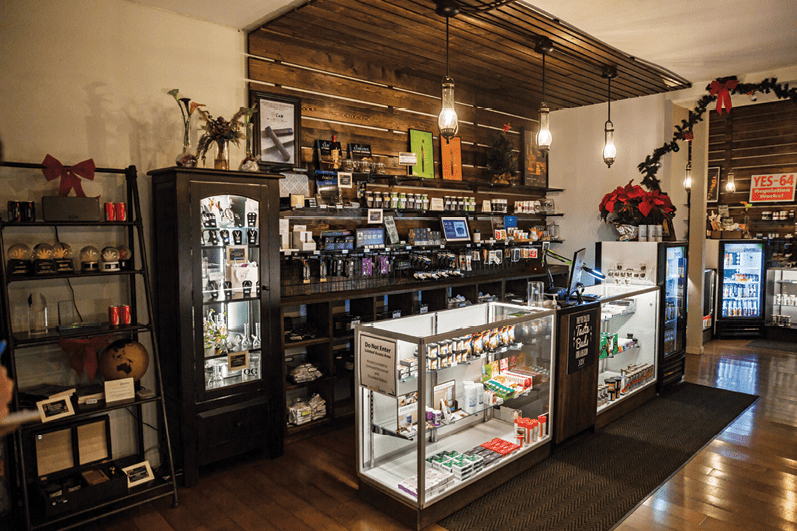 Retail cannabis sales are on the rise across all markets. In Colorado, 2020 cannabis sales grew by more than 25% from 2019 and surpassed the $2 billion mark for the first time in the state's history, according to state data.
In Oklahoma, a medical-only market, cannabis excise taxes generated more than $17 million in revenue for state coffers in September 2021 alone, per state data. Even the Canadian market is undergoing rapid expansion, as retailers sold the highest number of dried cannabis packaged units in a single month in March 2021—more than 7.1 million units were sold in the adult-use market, up nearly 1 million units from the previous month, per Health Canada.
However, as the industry continues to grow, so does the number of growers angling for their own slice of the market. As smaller niches continue to be filled by veteran and new market participants, it can be hard to stand out from the crowd, according to Wanda James, owner and operator of Simply Pure, a vertically integrated medical and adult-use dispensary with one cultivation center in the Denver area.
"Showing off what's special about your business will get harder as the industry matures," James tells Cannabis Business Times.
Setting your products apart from the competition requires education, product development, and relationship building—an amalgamation of skills difficult for nascent growers to nurture, James says. Here, retailers and cultivators interviewed by Cannabis Business Times share tips for cannabis entrepreneurs vying to supply the market on a larger scale.
Tips for Working With Retailers
Be transparent and consider offering grow tours to highlight your processes and show off your product.Be a problem-solver for retailers, not a salesperson.Offer exclusivity to provide value to retailers.Highlight how your products fit the craft bill.Innovate constantly to differentiate your products (and your retailers).Create a recognizable brand/message that can help your products stand out and be memorable.Free samples never hurt anyone (if legally allowed in your jurisdiction).Do not oversell yourself and bait-and-switch customers.Consider leveraging insights from market research groups or wholesale cannabis platforms.Don't sell your craft product short.Be clear in your strategy and value proposition and understand that not every dispensary will be the right fit. Learn to be ok with that.
Transparent Practices
Jesce Horton, co-founder and CEO of LOWD, built a multi-million-dollar cannabis brand in part by allowing people to see the inner workings of his high-end operation. Horton regularly gives walkthroughs of his 6,500-square-foot grow space and 24,000-square-foot expansion facility, which includes a tempered cutting room where flower is preserved in glass jars before arriving at the retailer.
"Without a doubt, transparency is a big part of what we do at LOWD," he says. "We invite our best customers to do grow tours, and regularly bring our retail partners into the facility. We want people to see why we're not the lowest-priced cannabis on the market. We put a lot of work into the process." LOWD, an acronym for Love Our Weed Daily, nurtures its sought-after cultivars under custom lighting and racking. The company also boasts an ergonomic trim station, resulting in less handling and higher quality flowers and kief, Horton says.
Horton imparts two questions that growers who are new to the market should ask themselves when seeking out a seller: Does the dispensary's demographic match your business model, and how quickly does the retailer move product?
"It goes into understanding what their problems are," Horton says. "Often as cultivators, we come in selling. We'll tell them everything we have with all our strains, rather than listening to what their needs are. Retailers have problems competing with other retailers—if you can come in and figure out how to help them win the market besides selling product, it will go better for you. Identify the intersections of where you can provide assistance and overcome those issues."
LOWD invests heavily in new genetics, innovative products, and limited releases, all aimed at making retail partners unique or special, Horton says. For instance, LOWD has a collaboration with Jean Carols Migars and hash maker Dank Duchess on a holiday blunt sold only at LOWD's top dispensary account.
"Exclusivity is a great way to provide value to a retailer," Horton says.
As a retailer, Simply Pure aims to parallel Whole Foods in highlighting superior quality, efficacy, and flavor in its products and brands, James says. While larger retailers may focus on volume, Simply Pure is more interested in small-batch cannabis developed with meticulous care.
"We look for cannabis that's crafted, not grown. We want to know that the cultivators hand-touched this stuff, that they're touching their plants every day," James says. "High-quality, small-batch cannabis is important to our consumer base."
How new cultivators produce their cannabis can determine whether or not they get shelf space at a dispensary.
"In this industry, you get your reputation on how you grow," James says. "Certain growers remediate all their cannabis before sending it out for testing. Why are you doing that? Just get it tested and find out."
Getting Product Into Dispensaries
In an industry projected to generate $41 billion by 2025, according to New Frontier Data, marketplace veterans including Rare Dankness founder Scott Reach know that finding a good retail partner takes more than just growing a healthy crop.
Reach, who specializes in elite and rare genetics at his 54,000-square-foot cultivation facility in Denver, wholesales around 80% of his output. Among his more popular cultivars is Scott's OG, an indica-dominant hybrid of Triangle Kush and company staple Rare Dankness #1. Creating a unique and special brand is just one of the checklist items industry experts suggest for retail-seeking cultivators.
Checklist Item #1: Be a craftsman
Starting out, Reach wanted the market to understand that Rare Dankness is not some anonymous cannabis cultivator robotically manufacturing flower in volume. Instead, the company hand-manicures everything that leaves the facility.
"We want to showcase our products—it's not only about producing flowers, but the quality of flowers we produce," Reach says.
Checklist Item #2: Build the brand
When Colorado legalized adult-use cannabis in 2012, around three-quarters of state dispensaries sold conventional cultivars such as Blue Dream and AK-47, Reach says. Getting people to try new genetics was a tall hurdle, one that Reach cleared by canvassing the state with sample jars of the robust flowers produced by his specially bred seeds.
"It was mostly gas money and sweat equity," Reach says. "I was told 'no' quite a bit in the early days, but it changed for us when we started getting recognition for our genetics. There was also a lot of swag and promo giveaways involved—I used to say we'd give away two packs of seed for every one pack we had. Giving the product away got the brand out there. If you can weather the market, that's a good approach to get the product in front of people."
Checklist Item #3: Market the methodology
Although Reach initially kept his cultivation facility closed to the public, he later found, like Horton, that sharing his methods engendered trust among retailers who desire large quantities of quality cannabis. Reach suggests hosting an open house to display your cleanliness, security protocols, and heaps of nice, big buds. Just be sure to deliver on subsequent orders.
"I've been told many times that the bait-and-switch is a real thing," Reach says. "People will bring these big buds (to dispensaries), then try to sell popcorn or small buds."
Pleasure in one's work is a vital selling point for James of Simply Pure.
"If you're proud of your product, show it off at every level," James says.
Checklist Item #4: Prepare to negotiate
To understand the market, cultivators can subscribe to data services like business-to-business cannabis sites or market research groups specializing in the cannabis industry. These groups can offer valuable wholesale and/or retail level metrics that can help growers price products and find market opportunities.
Growers positioning themselves as craft quality are better situated to enter the market at a higher price, according to Reach. Marketing is part of that pitch—Rare Dankness's "Earl the Skunk" logo is the mark of a known brand, Reach adds.
"When people see Earl, we want them to think about great cannabis and great genetics, and not just some fly-by-night cannabis store," Reach says. "Branding is a huge piece of your puzzle. A lot of folks think it's an easy piece, but it's not."
LOWD CEO Horton calls clarity in strategic direction another critical facet of the potential grower/dispensary relationship. "A retailer has to clearly understand your value proposition, and you must stick to it," Horton says. "Be okay with the fact that every retailer isn't right for every producer."
A Good Start
Horton learned some difficult lessons in the years before LOWD became a recognized brand in the cannabis industry. Constantly knocking on dispensary doors, cold calling, or dropping prices put his focus more on consumers than retail buyers.
"I learned the hard way that price being your only differentiator from other farms is a recipe for failure," Horton says. "If we didn't innovate constantly, we would be at the mercy of an unpredictable market, and that's not a safe place for a startup to be. By working with us, our partners stand out from their competition by attracting more premium customers who drive market growth."