Edibles Infusion Course Dec 19th
December 19, 2021 @ 9:00 am

-

1:00 pm

$250.00 – $300.00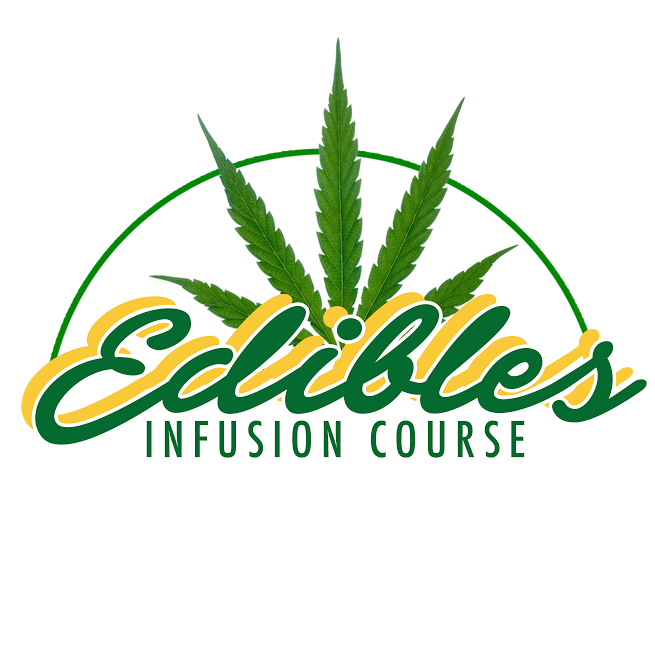 This class will teach you how to properly infuse food products with THC/ cannabis. This class is hands-on where you will be able to see a live demonstration of cannabis being infused into food based products (honey, oil, and butter). In this 4 hour class we will walk you through each process of a clean non-plant based infusion process. By not using the actual cannabis plant to infuse your product directly you avert pesticide, fungus, and heavy metal contamination.
Take this opportunity to enter into the cannabis industry on the ground floor in Illinois. With sales expected to top 2 billion dollars annually in Illinois (See cannabis sales #'s here) now is the time to enter into what is called the next big business boom and thats the Recreational cannabis industry. With Illinois adding the social equity component to the cannabis bill there is even more opportunity to get involved in the cannabis business if you have lived in a disproportionate area 5 of the last 10 years, can hire 10 people from a disproportionate area or have been affected by a cannabis arrest. Learn how to open and create a cannabis edibles business or just about any type of a cannabis related business.
NOW is the time to get information so you are next in line for employment and/or to open your own edibles and/or marijuana business.
Hands-on training: We provide hands on training to create these infused items listed below.
Canna-Butter
Infused Honey
Infused Oil
Along with learning how to infuse those food products you will learn
Proper use of security measures, procedures for responding to an emergency
Understanding the difference between topical products, edible marijuana products and marijuana-infused products
Processor facility operating procedures
Methods used to create edible cannabis products and cannabis-infused products.
Procedures for handling products including procedures used to prepare, produce, package and store marijuana products
How to properly dose/infuse honey
How to properly dose/infuse butter
How to properly dose/infuse oil
Packaging, and prepping for cooking
With the ancillary products sector of the cannabis industry growing exponentially, this course focuses on the edible manufacturing and cannabis infused products business. During this 4-hour course, students will also learn about processor operating procedures, employment policies, oil extraction and infusion best practices.
Who should take this class:
This class will show how to legally convert your current business over into the cannabis space.
Curriculum covers culinary and non-culinary jobs. This class is open discussion style meaning you can freely speak and ask any questions regarding Marijuana. We encourage and embrace all conversation.